February 02, 2022
Alphabet Cities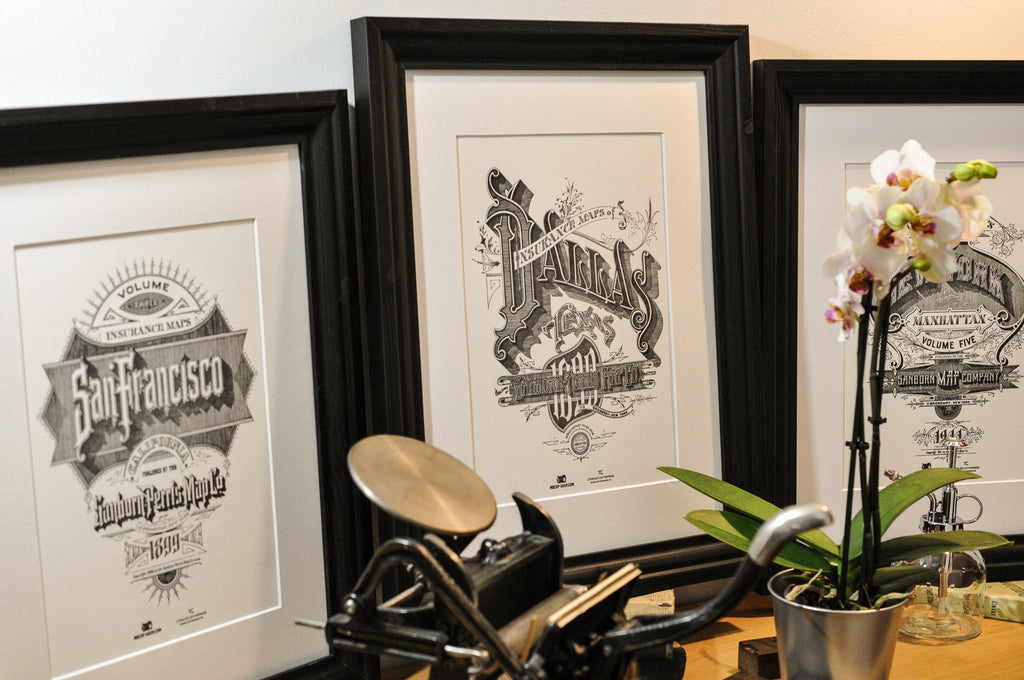 This exceptional collection was created from the covers of American city insurance maps dating from the turn of the 20th century. Each city name is a gem of typographic art, with incredible details and richness.
This series features 10 city names: New York, San Francisco, Los Angeles, Washington, Queens, Dallas, Salt Lake City, Providence, Kansas City and San Antonio, and each is full of inventiveness to highlight the city and distinguish it from others.
This collection is a collaboration with French designer Fabien Barral aka Mr Cup, who discovered these archives and patiently cataloged and selected them for printing.
We printed the series in Letterpress 1 color on somptuous thick cotton paper.
Discover them in our online store or at our resellers
Paper becomes precious
L'Atelier Letterpress creates precious stationery for you to savor and offer.

All our models are hand-printed in an eco-responsible way in France, in our workshop installed on a barge in the south of Paris.
Learn More