October 12, 2020
Cabinets of Curiosities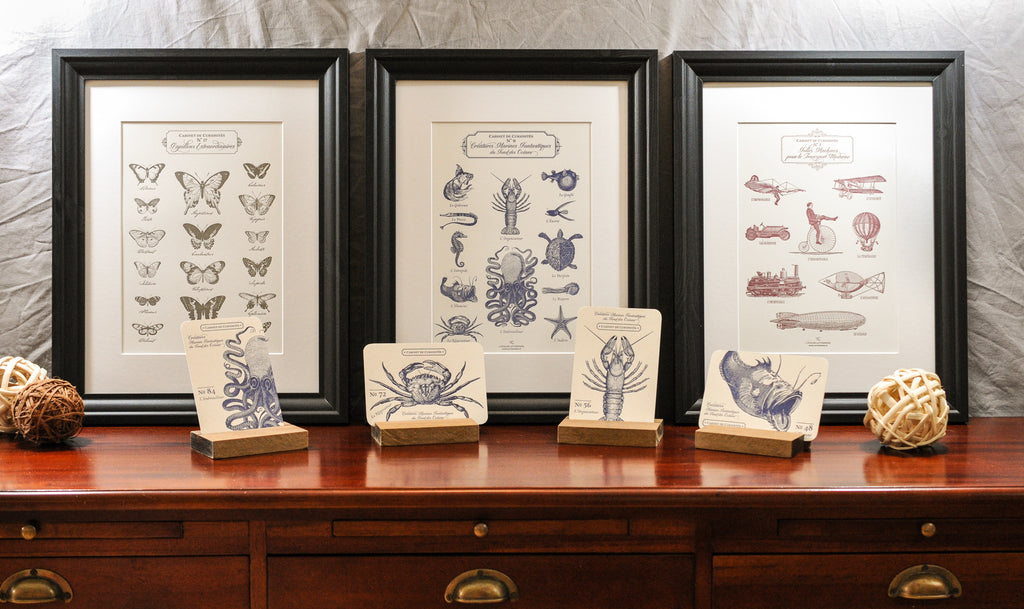 Enter the surreal, poetic and vintage universe of our Cabinets of Curiosities. Fantastic Sea Creatures, Extraordinary Butterflies and Crazy Machines will amaze you.
The art prints are printed on soft cotton paper, and the cards are on recycled paper.
Discover them in our online store or at our resellers
Paper becomes precious
L'Atelier Letterpress creates precious stationery for you to savor and offer.

All our models are hand-printed in an eco-responsible way in France, in our workshop installed on a barge in the south of Paris.
Learn More