May 17, 2023
Fall for Card Collections!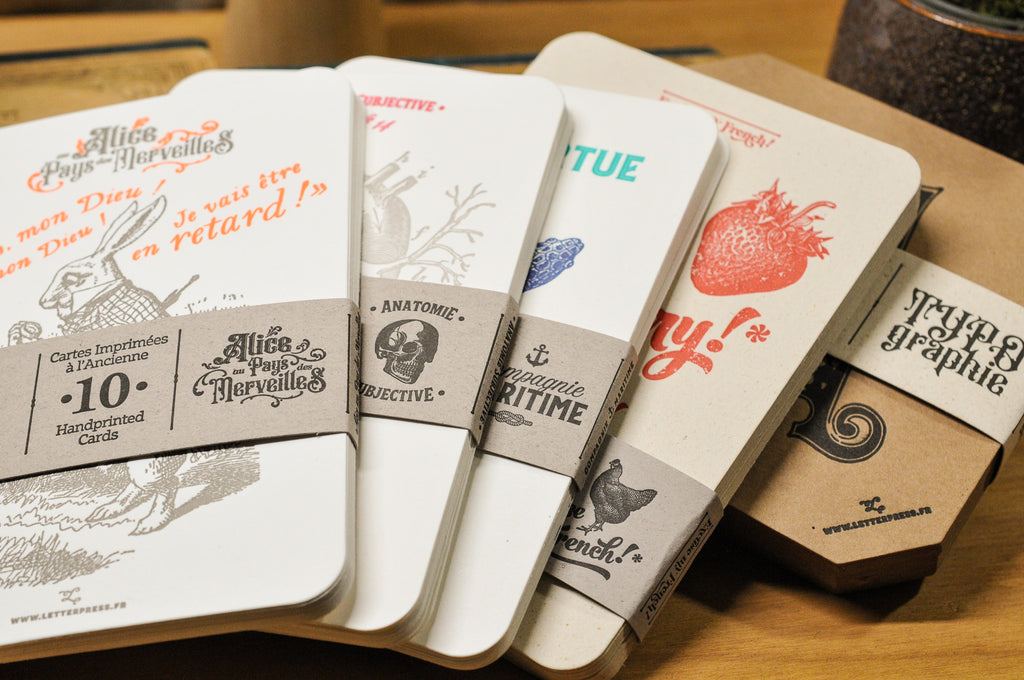 The entire collections of Alice in Wonderland, Subjective Anatomy, Maritime Company, Excuse my French and Typography cards are now united in one set!

Discover these beautiful collections, each maintained by a strip of recycled paper printed in Letterpress like the cards. Collector!
Discover them in our online store or at our resellers
Paper becomes precious
L'Atelier Letterpress creates precious stationery for you to savor and offer.

All our models are hand-printed in an eco-responsible way in France, in our workshop installed on a barge in the south of Paris.
Learn More