July 06, 2021
Creations for the Hôtel de la Marine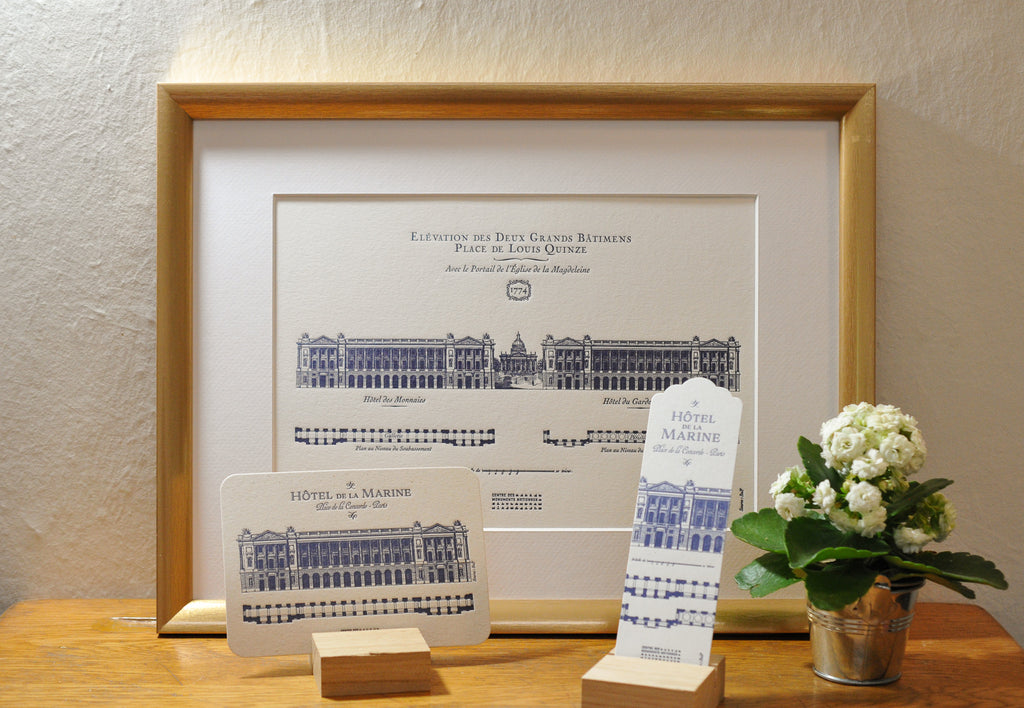 The opening of a new museum in Paris is always an event, and it is a big one! The sumptuous Hôtel de la Marine, place de la Concorde, has finally opened its doors to dazzle its visitors, and we are delighted to have collaborated with the Center des Monuments Nationaux to create three objects in its image: an art print, a card and a bookmark.
To highlight its magnificent facade and underline its heritage, we used a 18th century architectural engraving from the Bibliothèque Nationale de France (BNF) that we then printed in one color Letterpress on sumptuous cotton paper for the art print, very thick recycled paper for the card and semi-thick recycled paper for the bookmark.
You can discover them at the shop of the Hôtel de la Marine, place de la Concorde in Paris.
Paper becomes precious
L'Atelier Letterpress creates precious stationery for you to savor and offer.

All our models are hand-printed in an eco-responsible way in France, in our workshop installed on a barge in the south of Paris.
Learn More