June 07, 2022
Creations for the Carnavalet Museum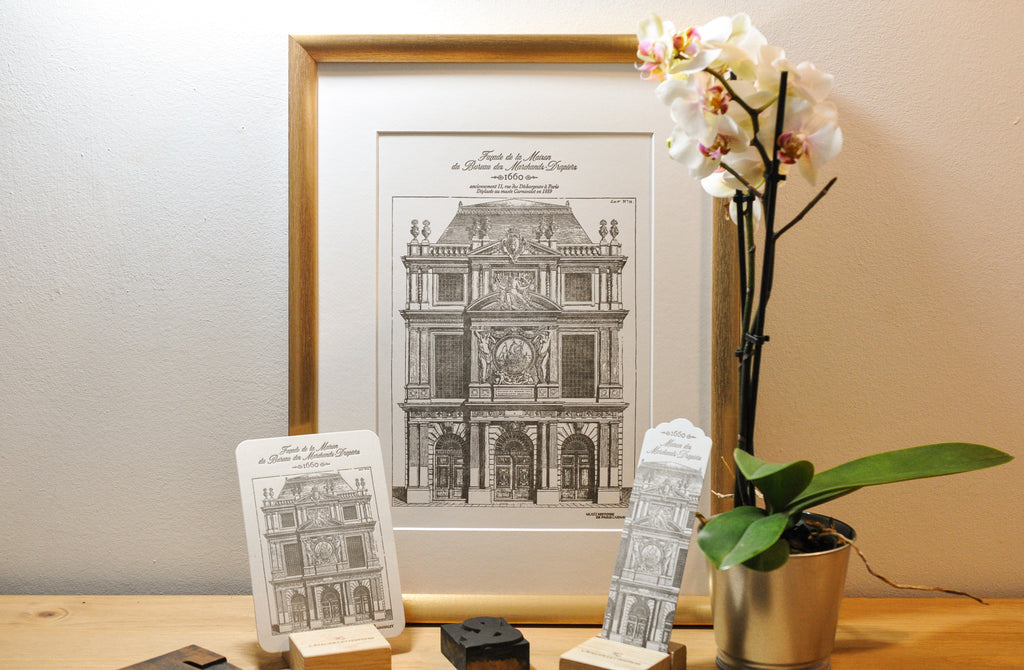 We had the pleasure of working from a 17th century engraving to create an art print, a card and a bookmark for the Carnavalet Museum, the museum of the city of Paris.
This engraving of the facade of the Pavillon des Marchands Drapiers is emblematic of the museum because it was moved following Haussmann's work when the museum was created.
The art print is printed on thick cotton paper, the card on very thick recycled paper and the bookmark on semi-thick recycled paper.
Paper becomes precious
L'Atelier Letterpress creates precious stationery for you to savor and offer.

All our models are hand-printed in an eco-responsible way in France, in our workshop installed on a barge in the south of Paris.
Learn More