June 29, 2021
Excuse my French !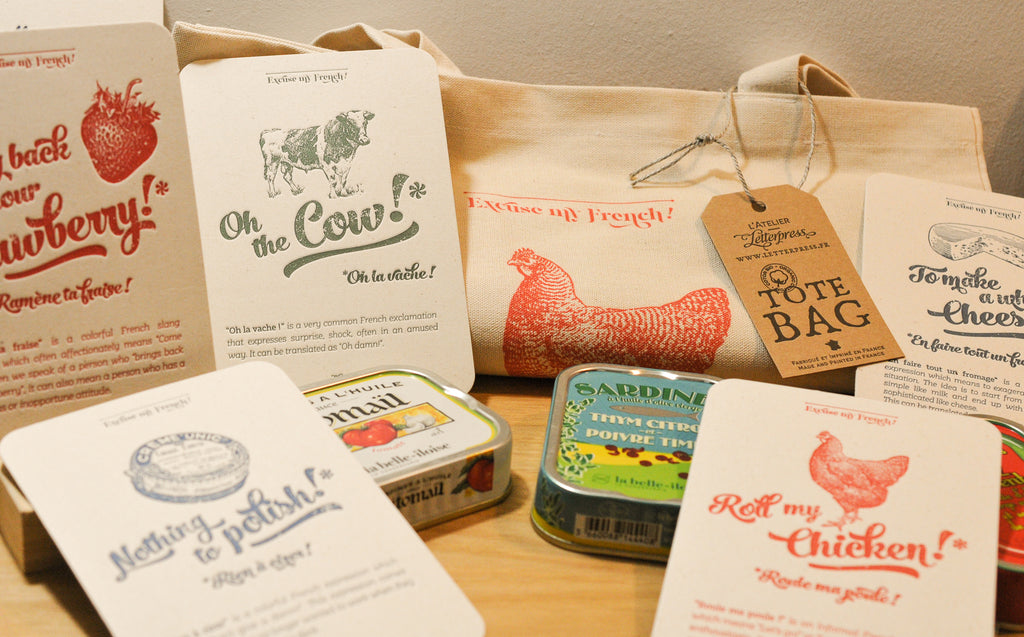 Laugh with the cards and art ptints from the "Excuse my French!" Collection which humorously translate word for word pictorial French expressions. Each is illustrated with a vintage engraving and explains in English this funny French expression.
Each card is printed in one Letterpress color (red, green or blue) that goes deep into our delicious heavyweight recycled paper. To collect!
Discover them in our online store or at our resellers
Paper becomes precious
L'Atelier Letterpress creates precious stationery for you to savor and offer.

All our models are hand-printed in an eco-responsible way in France, in our workshop installed on a barge in the south of Paris.
Learn More